Exhibition in the State Chancellery of Brandenburg
"Wald Sinfonie" – Forest Symphony
Masterpieces of Impressionist Photography
From August 7, 2019 to October 31, 2019, visual light paintings by the Berlin-based art photographer Antje Schulz will be heard at the Staatskanzlei Brandenburg. You can see impressionist photographs of German landscapes and forests. More than 100 works from different creative periods will be shown, reminding of great works by Caspar David Friedrich or Vincent van Gogh.
Intense colors and "sonorous" moods create fantasy worlds that want to raise awareness of their native nature. State Secretary Thomas Kralinski has opened the exhibition on August 7, 2019 at 4 pm. Antje Schulz was available for technical questions about abstract photography. The opening was be accompanied by a spherical sound film by the Artist.
The opening was accompanied by a spherical sound film by the Artist.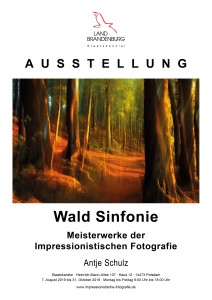 Tags: Antje Schulz – Impressionistische Fotografie – Abstrakte Fotografie – Experimentelle Fotografie – Camera Painting – Ausstellung – Fotografie – Musik – Impressionist Photography- Impressionistic Photography – Experimentelle Fotografie – Wald Sinfonie – Waldsinfonie

Photo Award Winner "Kaiserbäder Usedom" – Germany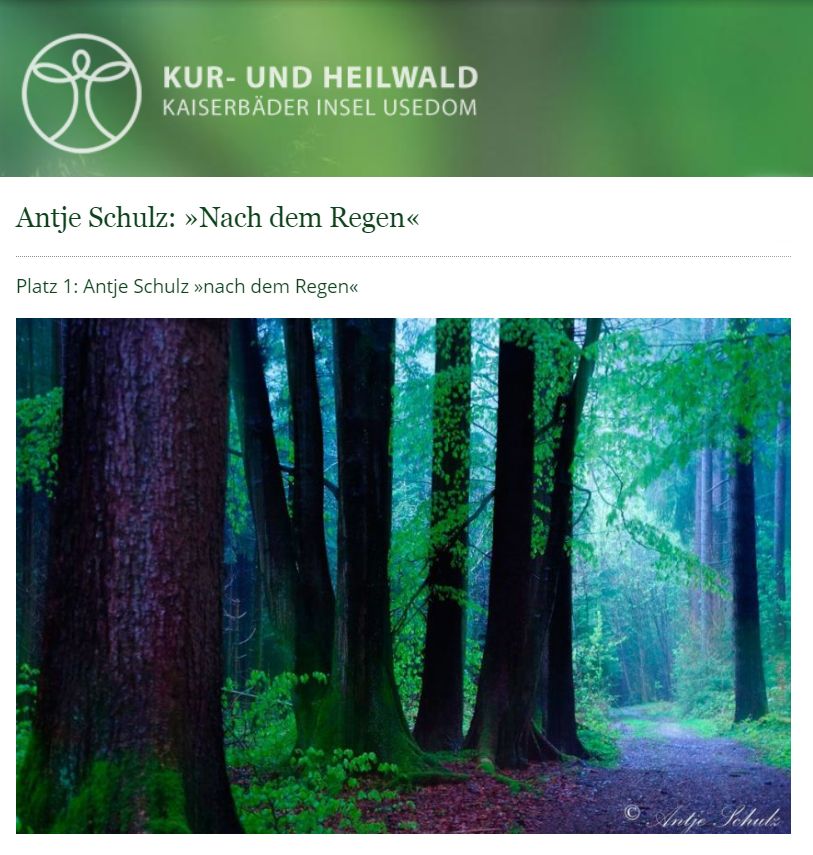 At the photo competition of the island of Usedom, the picture "After the Rain" by Antje Schulz was awarded the first prize.
"Very impressive photo with the wonderful contrast of dark and light, which simultaneously conveys deep silence and spatial breadth." – Miss Dr. Karin Lehman (deputy spa director of the imperial baths Usedom)
Further information about the competition can be found on the page:
https://www.heilwald-heringsdorf.de/Fotowettbewerb/Preistraegerbilder
"Compositions" – Fantastic world of photography in the Jüterbog Museum
"Compositions" – Fantastic world of photography in the Jüterbog Museum
On 27.01.2019, a special exhibition will open at 14:00 in the Museum Mönchenkloster, showing selected works by Impressionist and Experimental Photography by Antje Schulz until 24.03.2019.
Under the title "Compositions" the project was created in friendly cooperation with the curator of the museum Mr. Norbert Jannek.
Museum in the Kulturquartier
Mönchenkloster Mönchenkirchplatz 4
14913 Jüterbog
Date: 27.01.2019 – 24.03.2019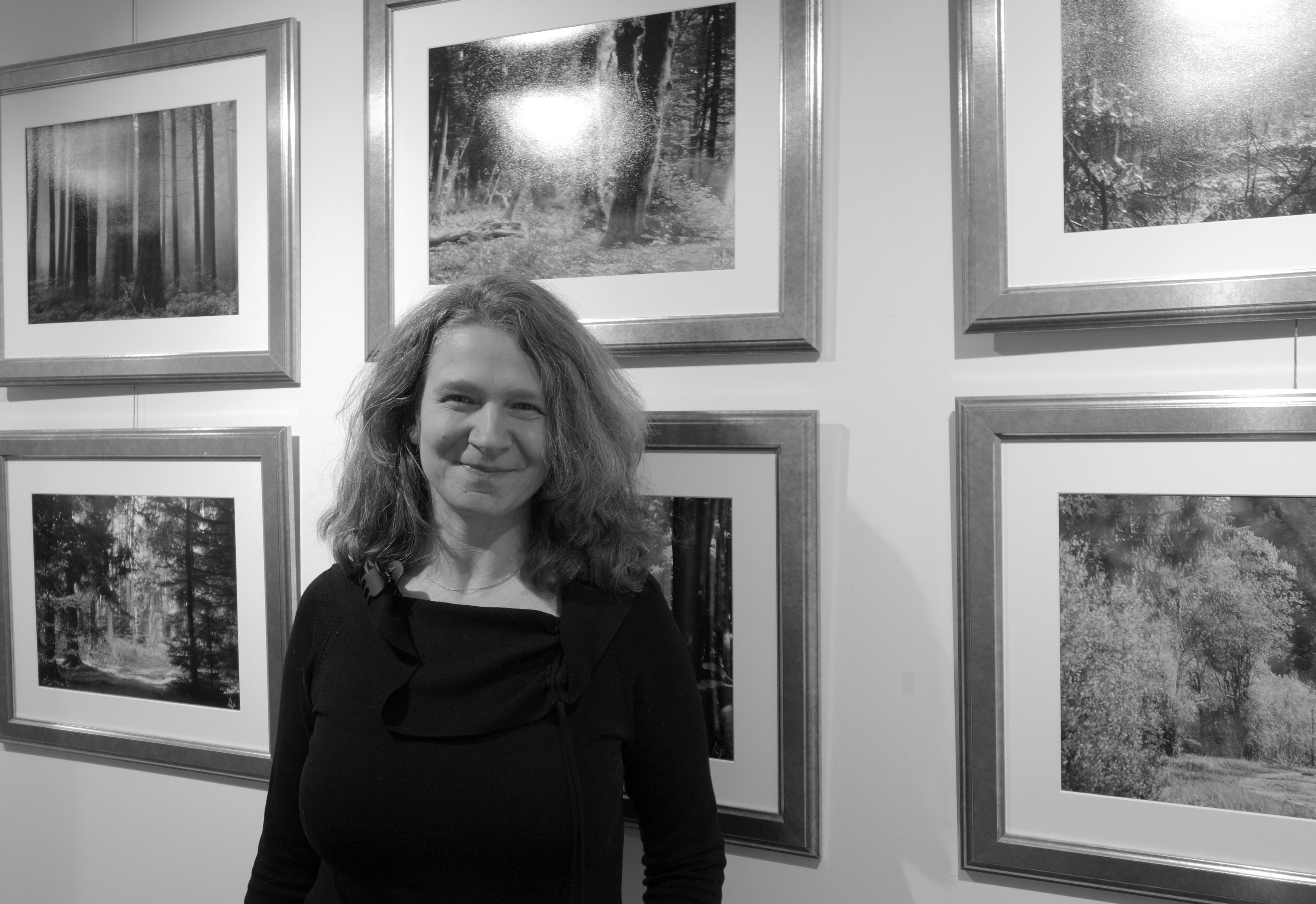 Tags: Impressionist Photography – Abstract Photography – Exhibition – Jüterbog – Compositions – World of Photography – Camera Painting – Painting with the Camera – Light Painting – Photographer – Antje Schulz – Major Photographers – Abstract – Experimental Photography – Art Exhibition – Classical Modern Age – Painting – Contemporary Art – Modern Art – Abstract Art
First pictures shown in Brazil "Wald Sinfonie" – Sinfonia da floresta
From 01.11. – 30.11.2018 will be the first time images of the "Forest Symphony" can be seen in Brazil.
In friendly cooperation with the German consulate, ​​photographs gallery will be shown at the Villa Rithina in Recife.
Maria Könning-de Siqueira Regueira, Consul General Recife, spoke introductory words at the opening on 01.11.2018. Thanks to Klaus D. Meyer (Villa Rethina) and Mr. Vinicius R. C. dos Santos (Consulate General Recife) for organizing the exhibition.
---
Sinfonia da floresta
A partir do 01.11.2018 as fotos da fotografa alemã Antje Schulz transportam a magia dos bosques da Alemanha para o centro do Recife. As fotos de caráter impressionista unem Forma, Cor e Luz em obras que remetem aos quadros de Vincent Van Gogh e Caspar David Friedrich.
Paisagens silenciosas e bosques oníricos mesclam-se ao que a artista define como uma sinfonia de imagens visuais. Com a intenção de intensificar a vivência da natureza através das fotos a fotógrafa desenvolveu a partir de estudos uma técnica para fotografias abstratas única, na qual abdica de qualquer manipulação digital.
A exposição foi organizada pelo Consulado Geral da Alemanha no Recife, em parceria com a Vila Ritinha e com o Estúdio 81.
Sobre a fotógrafa:
Antje Schulz, nascida em 1972, formou-se em fotografia pela Akademie SET baixo a tutoria de Stefan Maria Rother. Desde 2015 a fotógrafa se dedica a fotografias abstratas, especialmente de caráter impressionista. Seu trabalho já foi exposto em galerias alemãs e internacionais. Além de seu trabalho na Fotografia a artista também é ativa na Associação de Compositores Alemães. No momento ela finaliza um livro de caráter técnico sobre "Fotografia Abstrata". Atualmente Antje Schulz reside em Berlim.
SERVIÇO:
Exposição Wald Sinfonie – Antje Schulz
De 01 de novembro a 30 de novembro
terça a sábado, das 13h às 20h
Galería Casa Cultural Villa Ritinha Recife
Rua da Soledade n°35, Boa Vista
50050-410 Recife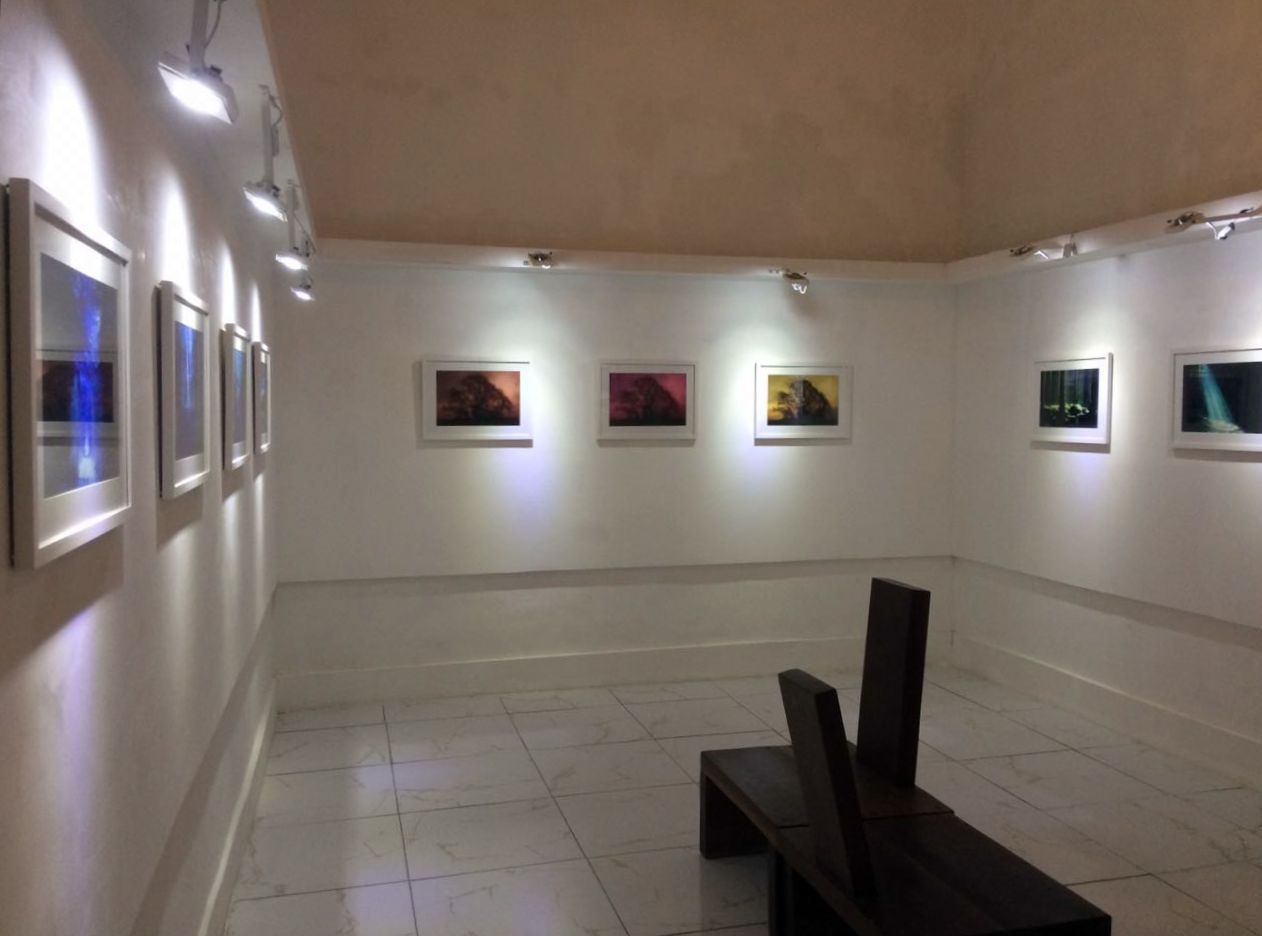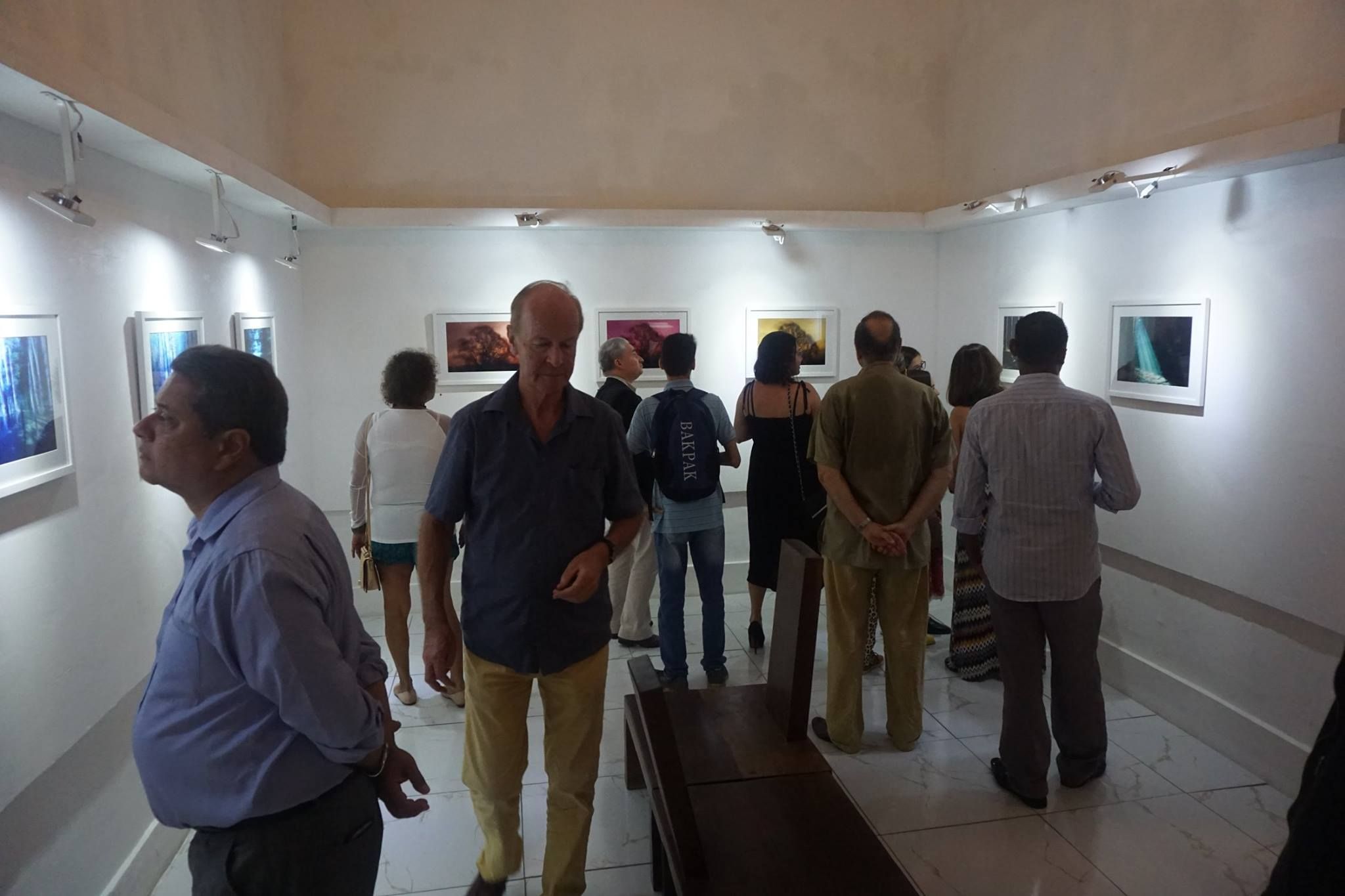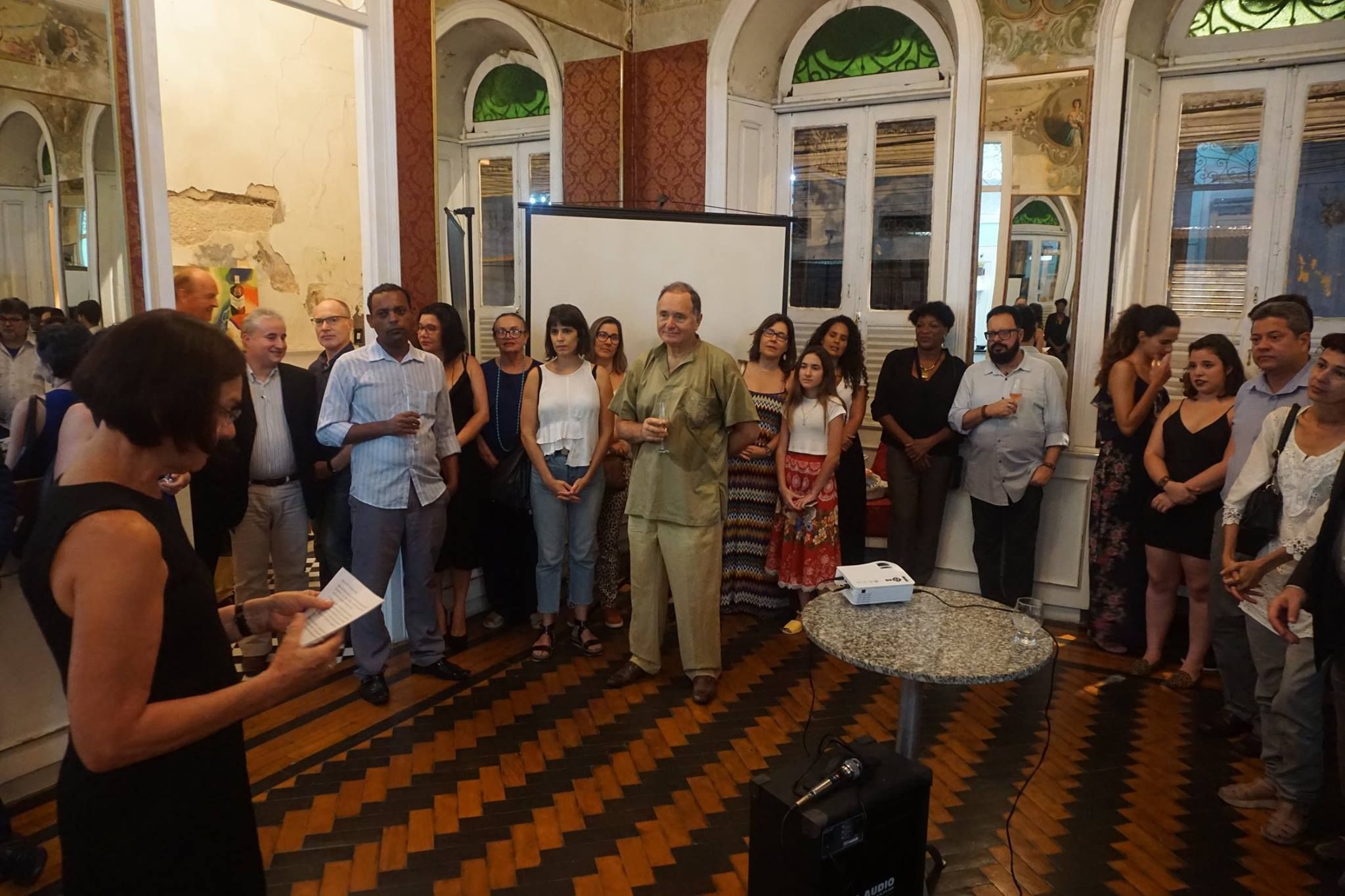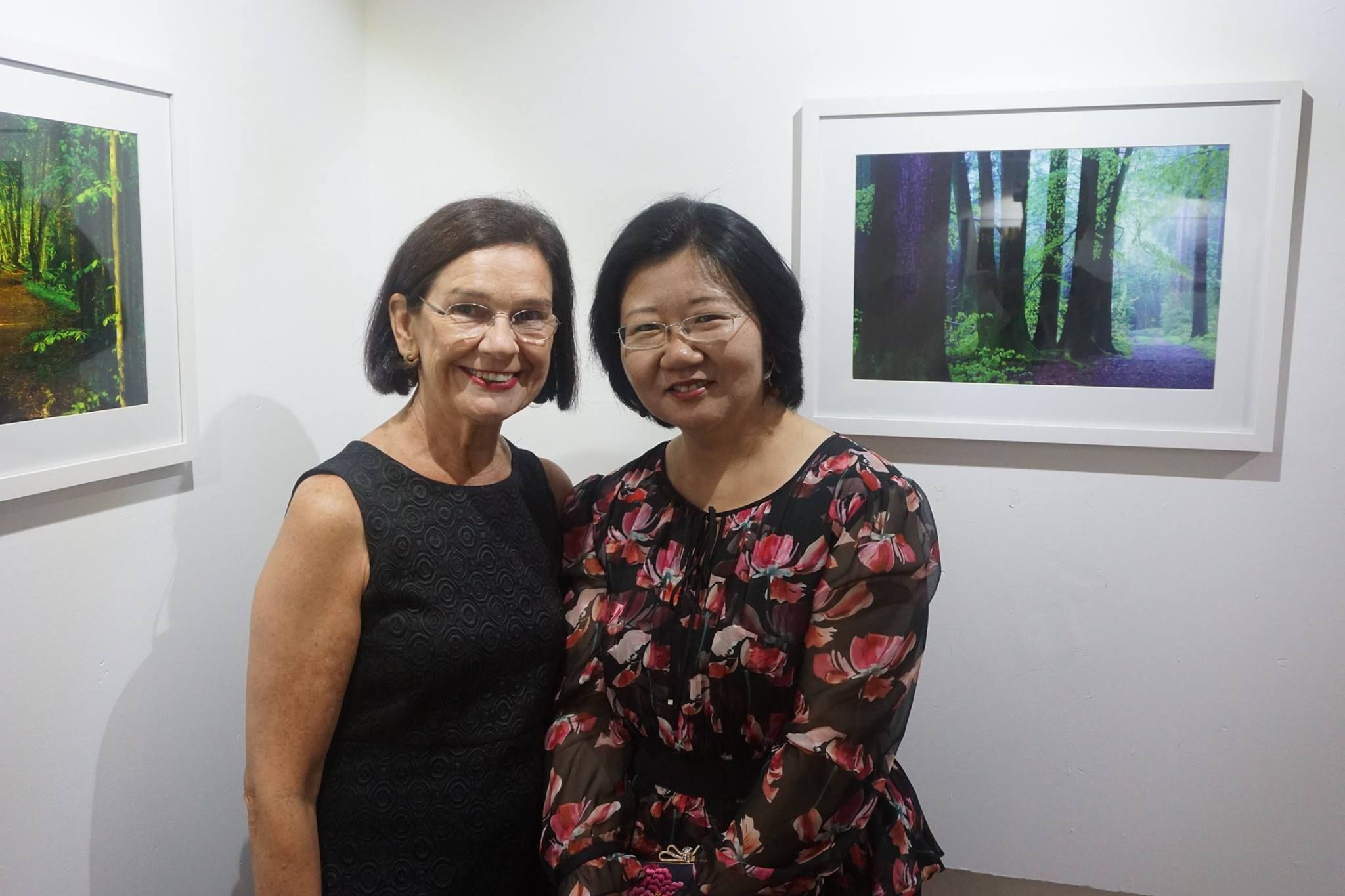 Fotos: V. Santos / Consulado Geral da Alemanha Recife
Tags: Forest Symphony-Exhibition-Forest Symphony-Impressionist Photography-Abstract Photography-Art Photography-Impressionism
"Forest Symphony" – National Park Harz
On 31.05.2018 opened the exhibition "Forest Symphony" by Antje Schulz in the Harz National Park (National Park House Ilsenburg).
Dr. Michael Petrak (board member of the Scientific Advisory Council of the Harz National Park) and Andreas Pusch (head of the Harz National Park) gave the opening speech. Selected works and new photographic works can be seen until the end of September.
(Deutsch) Ausstellung "Die Farben des Lichts" – Potsdam
Exhibition by the Galerie Mirador – Santiago de Guayaquil
(Deutsch) Ausstellung "Leben auf Berliner Asphalt" eröffnet
(Deutsch) Ausstellungseröffnung im Kloster Drübeck
(Deutsch) Fotoausstellung für die Berliner Obdachlosenhilfe